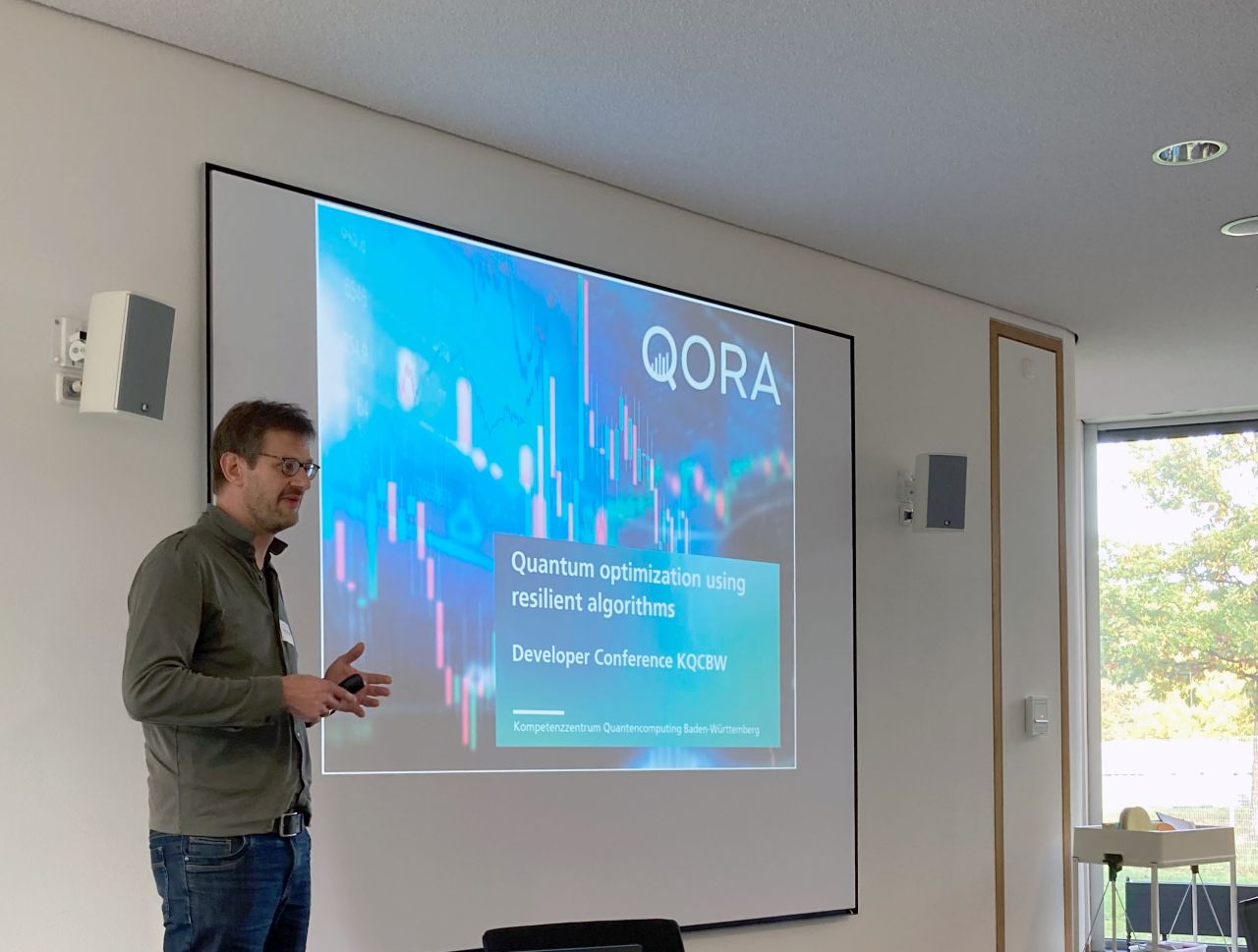 The first Developer Conference of the Competence Center Quantum Computing Baden-Württemberg (KQCBW), which is coordinated by Fraunhofer IAF and Fraunhofer IAO, took place with a view to three successful years in the six state projects. The conference brought together KQCBW researchers from research institutes, universities and industry to exchange ideas and create synergies beyond the boundaries of the individual projects.
With about 70 participating scientists from the field of quantum computing, a concentrated expertise came together. The latest research results and the state of the art of quantum computing were discussed, but also the obstacles that still have to be overcome on the way to an industrial application. The conference took place in Ehningen on the IBM campus in close proximity to the IBM Quantum System One, whose operation is coordinated by the KQCBW.
The two-day conference offered participants the opportunity to present their research in technical talks or scientific posters, but most importantly to engage in conversation and exchange with colleagues on the topics. With numerous contributions such as quantum hardware, quantum software, error mitigation, and the latest advances in quantum algorithms, there were numerous discussion topics that participants could explore in depth. The Developer Conference successfully brought the KQCBW research community closer together and was a prelude to further events in this framework.