Fraunhofer IAF congratulates affiliate Fraunhofer CAP and Fraunhofer UK on tenth anniversary
A decade of applied research and development made in the UK
In 2012, Fraunhofer CAP was created through a spin-off from Fraunhofer IAF and was assigned to Fraunhofer UK, the independent Fraunhofer foreign affiliate for the United Kingdom. Since then, Europe's second largest economy has benefited from the innovative research and development services that characterize the Fraunhofer model. On June 14, 2022, Fraunhofer UK and Fraunhofer CAP celebrated their tenth anniversary with a grand reception at the Royal Society in London. On behalf of the parent institute of Fraunhofer CAP, the Executive Director of Fraunhofer IAF, Prof. Dr. Rüdiger Quay, congratulated in person.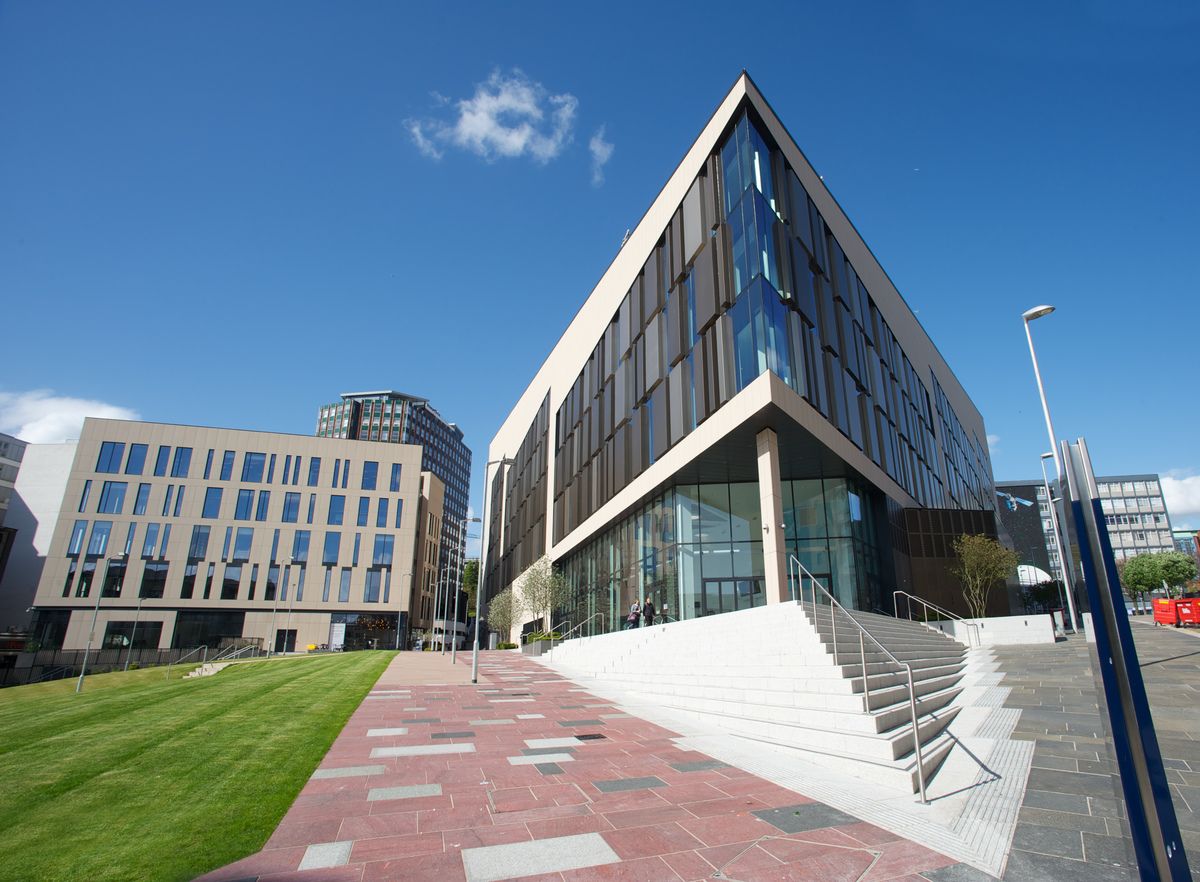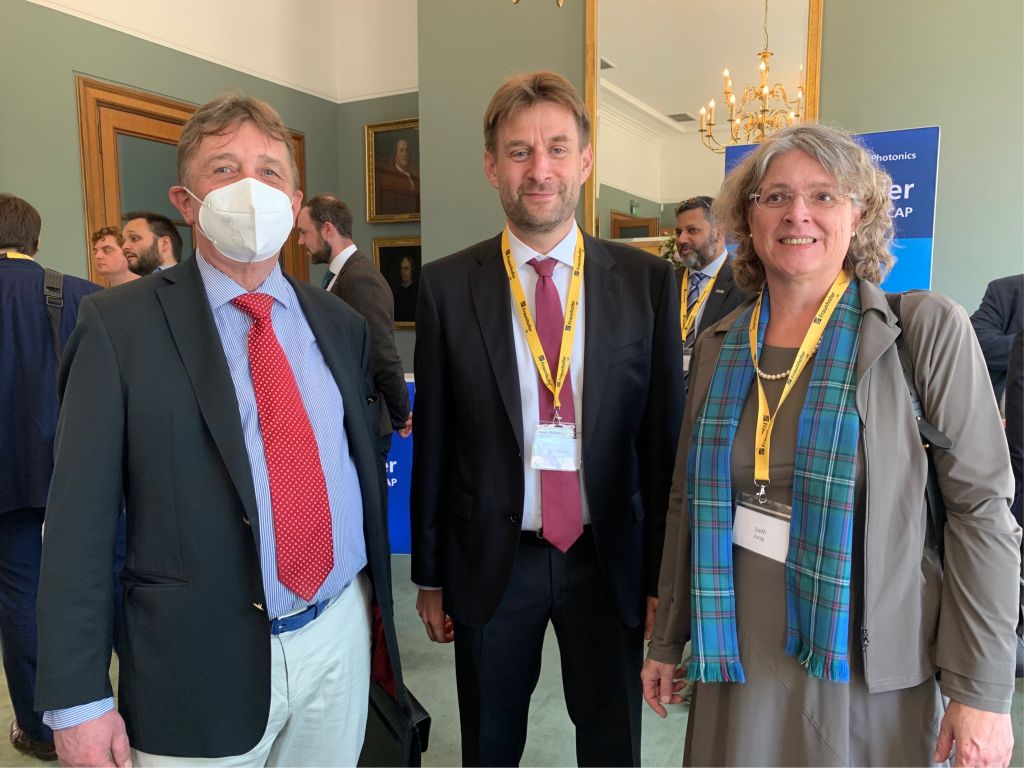 To mark the tenth anniversary of Fraunhofer's presence in the United Kingdom, Fraunhofer UK Research Ltd. and the Fraunhofer Center for Applied Photonics CAP, which also opened in Glasgow in 2012, hosted a celebration reception at the Royal Society in London on June 14, 2022. Fraunhofer CAP has a special relationship with its parent institute: the Fraunhofer Institute for Applied Solid State Physics IAF. Its executive director, Prof. Dr. Rüdiger Quay, draws an extremely positive conclusion on the occasion of the anniversary: "Fraunhofer UK and Fraunhofer CAP have written an impressive success story over the past ten years, developing into competent partners at eye level through first-class scientific work and clever management. This is demonstrated not least by our successful collaborations. For example, we have been working together productively for years to make our mid-infrared laser systems even more powerful. We also maintain a close exchange on the subject of quantum technologies, whose future significance for Europe as a technology location cannot be overestimated. For the internationalization of the Fraunhofer model, the UK location has an outstanding role model function."
The heads of the British institutions, Simon Andrews for Fraunhofer UK and Prof. Dr. Martin Dawson for Fraunhofer CAP, led the festivities. In addition to the President of the Fraunhofer-Gesellschaft, Prof. Dr. Reimund Neugebauer, and Prof. Dr. Rüdiger Quay from Fraunhofer IAF, prominent speakers were featured: these included Prof. Dr. Peter Bruce from the Royal Society, Dr. Emma Le Francois, researcher at Fraunhofer CAP, Prof. Dr. Richard Jones from the University of Manchester, Prof. Dr. Sheila Rowan, President of the Institute of Physics at the University of Glasgow, Prof. Dr. Sir Peter Knight from the UK's National Quantum Technology Programme, and Dr. John Lincoln, Chief Executive of the UK Photonics Leadership Group. Apart from the keynote speeches, guests were able to view an exciting exhibition of demonstrations from the field of photonics.
Innovative research and development by Fraunhofer UK and Fraunhofer CAP
Since their establishment in Glasgow in 2012, Fraunhofer UK and Fraunhofer CAP have made valuable contributions to technological development in the UK. Through productive collaboration with both UK and global research institutions and commercial enterprises, the institutions have been able to actively participate in international knowledge and technology transfer. In this context, Fraunhofer CAP is a world leader in the development of optoelectronic systems; its expertise ranges from the design, testing and characterization of systems and modules to the production of prototypes. By developing cutting-edge lasers and optical systems for applications in energy, security, environment, sensing, space, life sciences and quantum technologies, it has been instrumental in sustainably improving the technological sovereignty and societal coexistence of the UK, Germany and Europe.
Fraunhofer UK, based in Glasgow, Scotland, is one of eight independent Fraunhofer affiliates worldwide in Europe, North and South America, and Asia. It bundles Fraunhofer activities in the UK and facilitates direct exchange with the worldwide Fraunhofer network. Fraunhofer CAP was established in 2012 as a spin-off of Fraunhofer IAF and is legally assigned to Fraunhofer UK.
Fraunhofer IAF cordially congratulates Fraunhofer UK and Fraunhofer CAP on their tenth anniversary and looks forward to further decades full of successful collaborations for the UK, Germany and Europe.
The use of the photos is permitted exclusively in connection with this press release and with indication of the copyright.