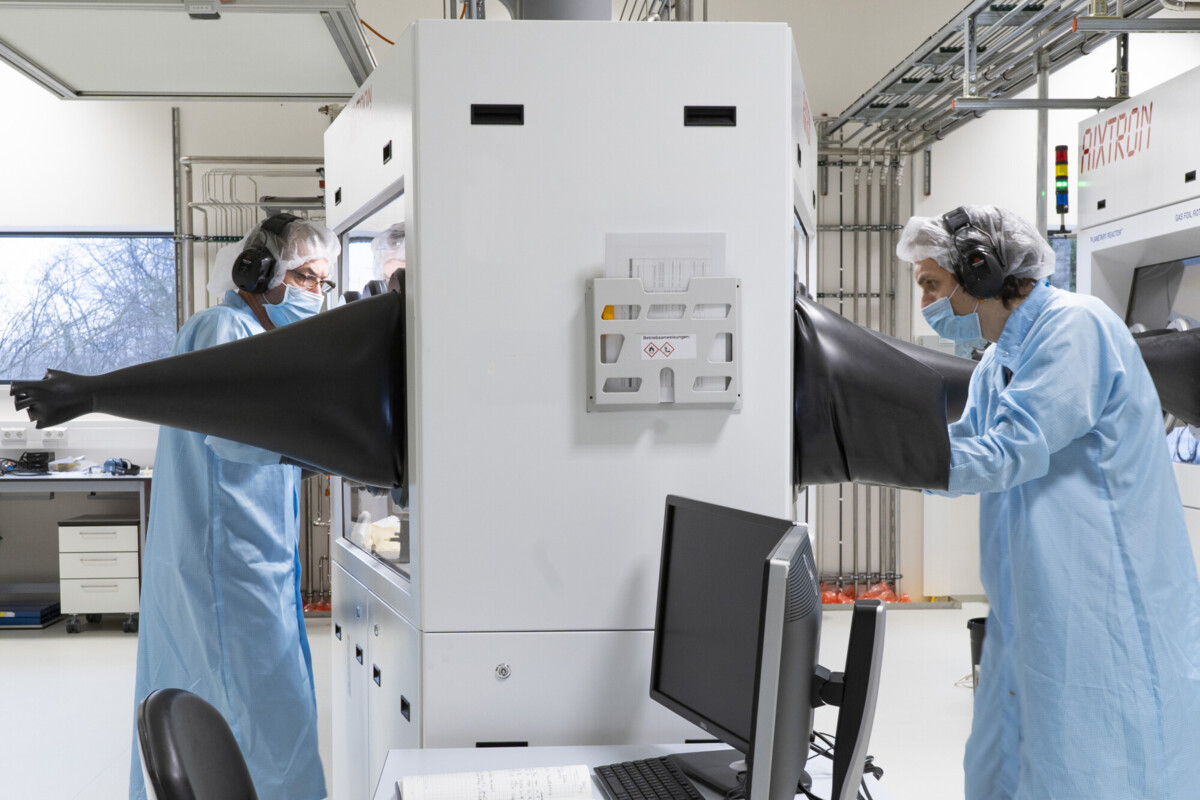 Five MOCVD systems have been in operation in Fraunhofer IAF's new hall since the summer of 2021: In the hall, all the necessary peripherals are optimally combined in a bundled space. These include new, energy-efficient scrubbers for reducing toxic gases and two modern gas cleaners that regenerate their cleaning cartridges independently. Furthermore, the required process gases are provided in modern gas cabinets and a new wet chemical unit enables the cleaning of required components directly in the MOCVD hall.
The following MOCVD systems are available in the new machine hall:
Veeco K465i (nitrides up to 3 x 200 mm)
Aixtron G4 (nitrides up to 11 x 100 mm)
Aixtron CCS (nitrides up to 1 x 100 mm)
Aixtron CCS (nitrides up to 1 x 200 mm or 5 x 100 mm)
Aixtron CCS (Arsenides up to 6 x 50 mm or 3 x 75 mm)
The newest MOCVD system for layers alloyed with Scandium is capable of reaching temperatures of up to 1400 °C. This significantly improves the crystal quality (especially for AlN layers). In addition, the homogeneity and reproducibility of the system are extremely good. The exceptionally good material quality benefits the institute's own research as well as customers and partners.